Very happy today, as I've managed to earn the last badges available to me on Kongregate. By checking my account's .json report, I can see I have earned all 3272 Kongregate badges ever released, including all retired and removed badges. Along with uzzbuzz, this makes me one of only two people to ever achieve this feat.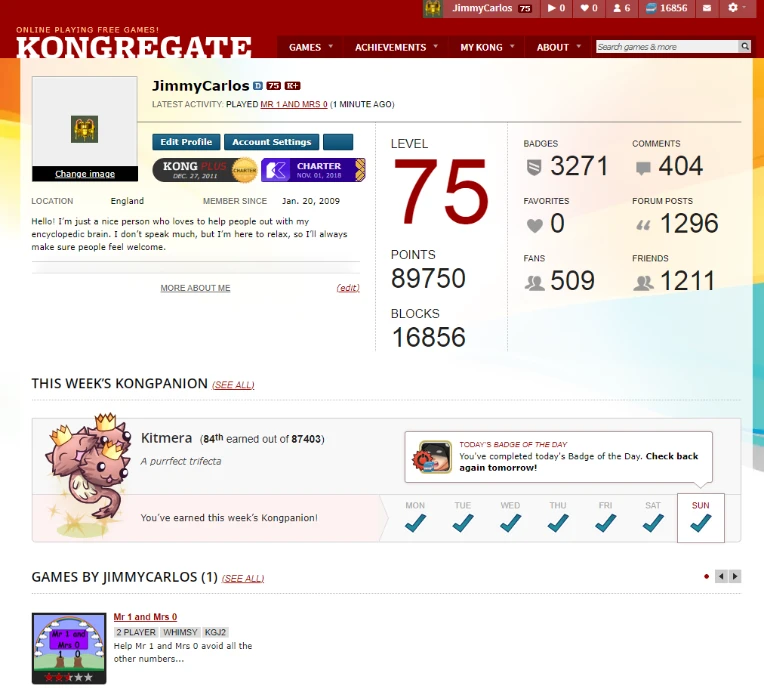 In total, this breaks down as 960 Easy Badges, 1450 Medium Badges, 722 Hard Badges, 85 mobile-only badges and 55 Impossible badges. For some reason, the homepage count is off by one. I started earning badges on Kongregate in 2009, so this has been a 12+ year odyssey.
To celebrate, I will be republishing my only ever published game (Mr 1 and Mrs 0) to NewGrounds on the 11th November 2021, exactly five years after I uploaded it to Kongregate.
All the best,
JimmyCarlos.